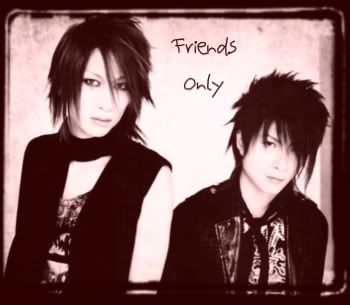 I don't log on in a consistent manner.
I'm on tumblr though
So yeah, don't bother
Current Mood:
chipper
17 December 2011 @ 02:16 am
So, I'm officially on winter break. I couldn't be any happier!
I'm juts waiting for my final marks so that I can make a schedule for next semester.

More interesting news, I saw Dir en Grey on Thursday, it was amazing, even though I had to wait 3 hours in the rain. I saw then before in '08, so its nice to see them return to Montreal.
So this is my lazy live report.

I got second row on Die's side, and I didn't even have a VIP ticket.
I sore, and still lightheaded, it was so worth it.

Now to wait another 3 years until they return. Haha
Here's the set list;

01. 狂骨の鳴り
02. 激しさと、この胸の中で絡み付いた灼熱の闇
03. OBSCURE
04. 獣慾
05. LOTUS
06. ROTTING ROOT
07. 滴る朦朧
08. かすみ
09. THE BLOSSOMING BEELZEBUB
10. 蜜と唾
11. 「欲巣にDREAMBOX」あるいは成熟の理念と冷たい雨
12. DIFFERENT SENSE
13. GRIEF
14. 冷血なりせば
Encore
15. THE FINAL
16. STUCK MAN
17. 羅刹国
18. VANITAS

I was going to loiter out back to catch them going into their bus, but, I was too exhausted, and probably dehydrated.
I was a little bummed they did not come out and sign things for the crowd, but I think only VIP got that. Oh well.
Current Mood:
exhausted